Russia refuses to trade Ukrainian prisoners for detained Putin loyalist Viktor Medvedchuk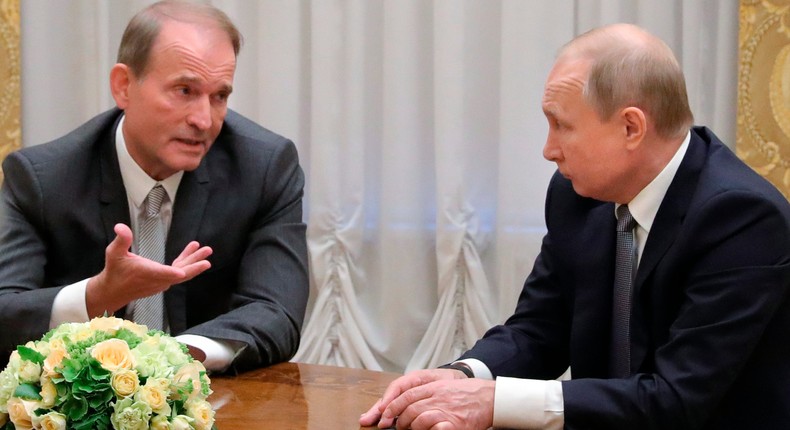 On Tuesday, Viktor Medvedchuk, a Ukrainian lawmaker, was apprehended by Ukrainian security forces while attempting to evade house arrest. Medvedchuk was the chairman of a pro-Russian political party and is widely believed to have been Putin's choice to succeed Zelenskyy as a puppet leader.
Russia has rejected Ukraine's offer to exchange captured Kremlin friend Viktor Medvedchuk for Ukrainian detainees, severing relations with the businessman who has close personal links to Putin.
According to Interfax, Kremlin spokesman Dmitry Peskov told reporters on Wednesday that Medvedchuk is "not a Russian citizen" and has no connection to President Vladimir Putin's "special military operation."
Peskov described him as a "foreign political figure." "We have no idea whether he wants Russia to have a role in resolving this slanderous situation against him."
On Tuesday, Ukraine's security service announced that it had apprehended Medvedchuk as he attempted to depart the country after eluding house arrest in February. The Ukrainian tycoon was accused of treason.
President Volodymyr Zelenskyy of Ukraine gave Russia the chance to trade kidnapped Ukrainians for Medvedchuk, the head of a pro-Russian opposition party.
Putin and Medvedchuk have a strong friendship. Putin is the godfather of Medvedchuk's youngest daughter, and the two have apparently gone on vacation together.
Medvedchuk, who was rumored to be Putin's option to replace Zelenskyy as a puppet leader if the Ukrainian government was destroyed, has a net worth of $620 million.
After Russia took Crimea in 2014, the Obama administration sanctioned Medvedchuk for undermining democracy in Ukraine.